Bespoke cyber security for law firms
Law firms routinely manage client funds, making large transfers of money and retaining sensitive confidential information. With this comes a certain level of trust expected of them by their clients, and as such, are expected to take their cyber security posture seriously. However, this is not always the case, with cyberattacks making up 75% of all reported crime in the UK, 25% of law firms breached in 2021, and four out of five cybercrime reports to SRA involving an email scam.
Paul Philip, SRA The Chief Executive of the Solicitors Regulation Authority (SRA) has stated that law firms need to take immediate action, "It is in everyone's interest that firms take all reasonable steps to protect themselves and their clients, even more so as innovation and increased use of IT make information security a priority." The Law Society reconfirms this by outlining important cyber security steps that law firms should follow to protect client funds and data from malicious threats.
Information is key. By the very nature of lawyers, they are only interested in and only have time for, the facts. This approach must be replicated when they consider their cyber security posture. The question must be asked 'how secure are we and what improvements can be made'.
Where to start: Cyber Security Audit for your law firm
Law firms are seeking to deliver more streamlined and integrated services to clients, through increased digitalisation. To cater for this, cybersecurity must be placed high on the agenda to ensure compliance and data security. With rising cyber insurance premiums becoming a significant pain point for businesses, auditing cyber security is also likely to bring down the cost of cover for your law firm. Crucially, audits go beyond what firms already know about their cyber risk level, revealing any unknown weaknesses or pain points.
With an international presence, CYFOR Secure regularly perform cyber security audits, and vulnerability scans for law firms, conveyancing solicitors and indemnity insurance providers. Due to the variables within each firm, no one audit is the same. However, our experts cover the following;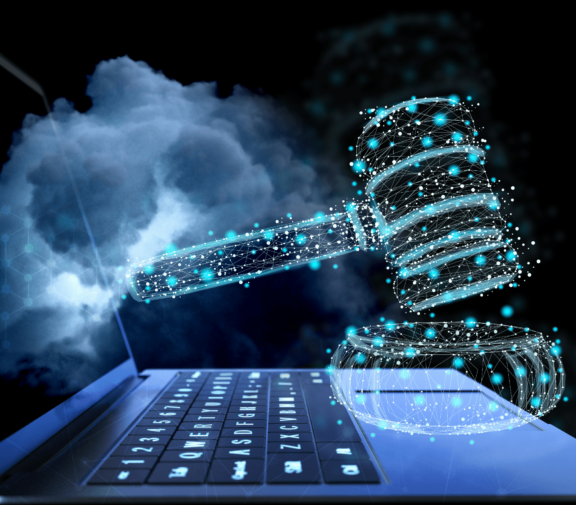 Law Firm Cyber Security Retainers
Ransomware, phishing attacks and supply chain risks make up some of the biggest threats to law firms. With comprehensive law firm cyber security retainers, we protect you from this ever-changing threat landscape.
Tailored retainers designed around the specific requirements of your firm. 
Dedicated cyber security team looking after your firm's best interests.
Reputation protection by partnering with a cyber security specialist who is independent of your IT team (in-house or external).
24-hour incident response with remediation and recovery.
Integrated digital forensics expertise.
Dark web monitoring and scanning to ensure credential security.
Cyber security audits and risk assessments.