CYFOR Secure offer fully managed vulnerability assessment services to deliver rapid detection, monitoring and remediation of vulnerabilities on both external and internal systems.
The Importance Of Vulnerability Assessment Services
With the increase in cyber threats, it is critical to defend your business's data. Identifying and responding to cyber security before criminals can identify and exploit them should be paramount. With our vulnerability assessment services, you can be assured that your business is protected against unknown threats and vulnerabilities, with ongoing support and advice on how best to mitigate them. 
Our vulnerability assessment services can be utilised alone, or paired with a range of our other cyber security services, including penetration testing, to provide a full and in-depth cyber security audit.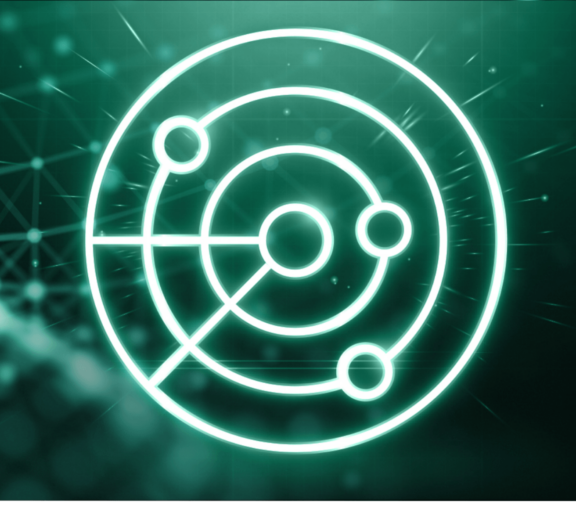 Benefits Of Our Vulnerability Assessments
Online cyber-threats that are faced by businesses today are constantly evolving and changing and with bespoke applications, multiple networks and potentially thousands of different endpoints, it is daunting to think of the vulnerabilities that lie within.
With our vulnerability assessments, we can help organisations quickly identify unknown vulnerabilities within their internal and external systems. Then, we can quantify and qualify these security risks and apply the appropriate resources to re-mediate those risks in the most efficient manner. Using our vulnerability assessment services, we can identify any vulnerabilities within your systems or configuration issues that hackers can exploit. 
Identify Assets At Risk

Our vulnerability assessments help to identify applications, systems and data at the biggest risk of being targeted. 
Help Identify Security Investments

Following our vulnerability assessment, we can help you understand which cyber security risks require the most attention and provide actionable guidance on how to best mitigate them. 
Provide Strategic Advice

Receive regular recommendations from our team that will help to keep your business networks safe and secure, both now and in the future. 
Managed Vulnerability Assessment Services
Our team of cyber security specialists understand the complexities that come with protecting an organisation's electronic data against reckless or malicious external and internal threats. They are experienced in carrying out our vulnerability assessment services in order to provide a comprehensive analysis of your organisation's vulnerabilities and security posture. 
By using our advanced proprietary 'pulse' appliance, we can detect live risks to business infrastructures by analysing all devices on wired and wireless networks with this remote deployment tool. 
Following a vulnerability assessment, we will provide detailed reporting that includes pragmatic recommendations on how best to keep your company secure, complete with a guide on how to solve any identified risks in the most effective manner when faced with a data breach.
How Our Vulnerability Assessments Keep Your Company Secure
Our vulnerability assessments provide comprehensive scanning and identification with clear and filtered results. 
Cost-effective solutions delivered by our dedicated vulnerability assessment team.
Mitigate business risks with frequent notifications of prioritised threats. 
A dedicated cyber security consultant will provide all necessary updates with concise reporting.
Configuration and compliance checks can be applied to your systems.
A cyber resilience assessment can be deployed to measure network integrity. 
Contact
When A Vulnerability Assessment Is Beneficial 
We recommend that a vulnerability assessment is carried out on a regular basis, however, there are some scenarios where a vulnerability assessment could prove beneficial to your business:
 – Before undergoing a formal audit
 – Writing new business, data or information policies 
 – Planning an incident response strategy 
 – Looking at new security products or services 
How We Can Help With Vulnerability Assessments
Our team of experienced cyber security specialists can assist you with growth, digitalisation and management of the ever-evolving threats and vulnerabilities within cyber security. Our vulnerability assessments help you learn how to respond in identifying, addressing and classifying security risks, as well as the best ongoing support and guidance to mitigate any identified risks.
Our continuous vulnerability assessment and management services help to reduce the likelihood of your network being compromised. Whether this is a one-off service or you would like to arrange continuous vulnerability assessments and scanning as part of a managed service, contact CYFOR Secure today for more information. 
What Is A Vulnerability Assessment?

Identifying and responding to cybersecurity vulnerabilities before cyber criminals can exploit them is extremely important. Once you know where there are vulnerabilities within your networks, you can better protect your business. Our vulnerability assessment services ensure that your company is protected against unknown threats, with ongoing support and advice on how to mitigate these dangers.
How Do You Perform A Vulnerability Assessment?

A vulnerability assessment is an automated test that generates a report at the end. For better protection, it is best to mix a vulnerability assessment with penetration testing, so you can see, in full detail, where your business' cyber vulnerabilities are. A vulnerability assessment will allow you to know where your business may need extra protection and security, meaning you will be better prepared in the event of cyber threats and attacks.
What Is The Purpose Of A Vulnerability Assessment?

There is a difference between simply knowing you are vulnerable, and knowing where you are vulnerable. Vulnerability assessments give you a lot of detail about your business's areas of weakness. This means you can tailor your cyber security strategy in order to strengthen these areas, allowing you to be one step ahead of threats. A vulnerability assessment will allow you to strengthen your company's safety. At CYFOR Secure, we understand just how important it is for you to keep your business network safe and our services help to protect your business against threats, vulnerabilities and attacks.
What Are The Steps To Conduct A Vulnerability Assessment?

There are quite a few steps involved when we conduct a vulnerability assessment. However, firstly you will need to identify which of your devices or networks you need to do a vulnerability assessment on. You will need to be organised in order to make sure that all of your important devices and networks are included. The results from the vulnerability assessment will better inform your continuous cyber security plan, and protect the areas in which you are vulnerable whilst you work on strengthening your overall cyber security strategy.
What Are The Benefits Of Vulnerability Assessment?

A vulnerability assessment is very cost-effective. It could save you a lot of money that you would lose in the event of a cyber attack, with businesses in the UK losing on average £1,200 as the result of a threat or attack. It allows you to quickly respond to cyber threats, and can make your online operations much more efficient. A vulnerability assessment can enhance your insight into your company's security, allowing you to make more informed decisions.
What Are The Goals Of Vulnerability Assessments?

The primary objective of a vulnerability assessment is to reveal all known vulnerabilities and create an overview of security risks. The overview the vulnerability assessment produces can then be used as a guideline to resolve these threats. Performing these assessments regularly provides extra security for your business network.