Protect Your Business With Endpoint Protection
Our endpoint protection services ensure entry and endpoints are protected against malicious threats. These devices include desktops, mobiles, and laptops. CYFOR Secure's endpoint security is an improvement on conventional antivirus systems and supplies a more complex and efficient system, keeping your devices safe from malware and hackers. 
Why Is Endpoint Security Important For Businesses?
To keep a company safe from malicious software, a business must have an endpoint protection platform in place. A modern business will likely rely on the cloud, which poses security risks if not protected properly. If any data is lost, stolen, or damaged, it can cause people to lose trust in the business. It can also affect the operations inside that company, especially if company finances have been compromised. 
As a business expands, more endpoints are used, putting the company at risk even more. There is also an increase in the different types of endpoints as well. Due to the number of endpoints and the different variations, it is more difficult to keep the company secure. Our endpoint security ensures that these devices are secure and there is room for scalability for even more devices, without security ever being a risk. 
Cyber criminals are becoming smarter, using modern technology such as artificial intelligence to capture company data. It isn't just the worry of losing company data either. It is also the possibility of damaging a company's reputation which also matters. These are some of the many reasons why endpoint protection services are essential for a business to keep company information and devices secure. 
How Do Endpoint Security Services Work?
CYFOR Secure's endpoint security service ensures all devices connected to a business network are protected. This works by using endpoint protection platforms which will automatically analyse files that enter the company network. An endpoint protection platform is for accessing data in the cloud, allowing a company to scale and increase capacity across their network. 
An EPP will provide system administrator(s) with a primary console. This is installed on a company's network gateway, allowing cyber security services to manage each device on the network separately. Company software is then installed by us and assigned to the different devices. It can be used as a SaaS (software as a service) which is then managed remotely.
The alternative is to be directly installed on devices individually. As soon as the endpoint security is set up, the software is capable of updating endpoints whenever necessary. It is then used to verify log-in attempts on devices and manage company policies. 
Our endpoint security also offers endpoint detection and response. This is used to detect the more dangerous threats which include zero-day attacks, polymorphic attacks, and fileless malware. An EDR is designed to detect these security risks and provide multiple options for handling these security risks.
Advanced anti-malware and patch management ensure no disruptions to business continuity.
Shares community-sourced data across devices to prevent zero-day attacks.
Extra layers of security so you never get locked out of data or devices.
Block up to 80% of attacks with automatic patching for Windows and 3rd party software.
The Different Endpoint Devices 
There are many different devices which are considered to be the endpoint. Some of these devices include tablets, smart watches, mobile phones, printers, ATMs, medical devices and anything else connected to the company network. 
Modern offices encourage employees to bring their own devices if they want to. The more devices people bring to the workplace, the more issues it brings. These entry points, including mobile devices, are prime targets for cyber criminals. Additionally, endpoint protection needs to become more advanced due to the many available endpoints, such as sensors on cars and other IoT devices.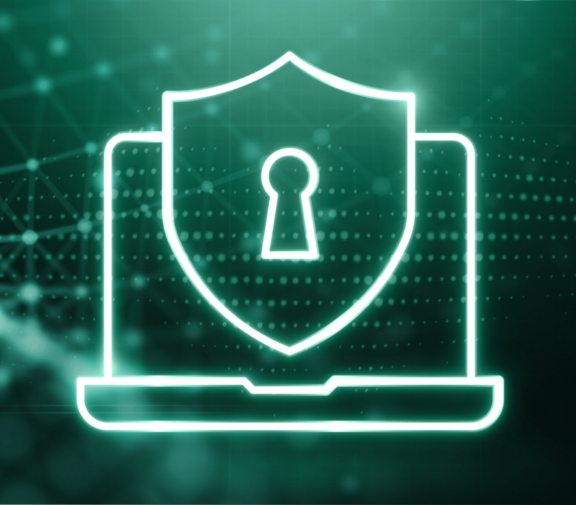 Choosing CYFOR Secure For Your Endpoint Protection Services
Here at CYFOR Secure, we offer endpoint protection services which aim to combine effective endpoint protection with sufficient endpoint management. We've combined our years of expertise and experience within cyber security to ensure our clients are provided with the very best in endpoint protection. For more information on our services, get in touch with with CYFOR Secure team today.
Contact CYFOR Secure Today
What Are The Three Primary Types Of Endpoint Security?

There are three types of endpoint protection which include Endpoint Protection Platforms (EPP), Endpoint Detection and Response (EDR), and Extended Detection and Response (XDR). 

An EPP's job is to block malware – essentially what you would expect with antivirus software. They do this by comparing new files with already known malware signatures. It is also capable of using machine learning which identifies any suspicious activity on an endpoint device. Additionally, EPPs are also capable of blocking URLs, ports, IP addresses and anything else that is a risk to the network. It is the job of endpoint protection services to implement EPPs on endpoints. The cybersecurity team will also use a central platform link to different endpoints so they can investigate any cybersecurity concerns. 

Endpoint security would also include EDR which performs the same tasks as an EPP however, they are capable of acting in real-time. This platform allows an endpoint protection service to create an automatic remediation process. This will automatically delete an endpoint's memory if anything goes wrong. It will also identify indicators of compromise and provide real-time alarms for any security concerns. 

An XDR is a more advanced type of endpoint security compared to the other types of endpoint protection. They are far more aware and are extremely reliant on automation to help identify and eliminate any security risks. The primary task of an XDR is to shorten incident response times. It will also provide more information on the endpoints affected which helps the endpoint security service identify the security risk. 
What Is The Difference Between Endpoint Security and Anti-Virus Software?

There are many differences between endpoint protection and antivirus software. Firstly, endpoint security is to protect a business network from any malicious cyber threats whereas antivirus protection is to protect one singular device. This means that it requires to be installed on a computer and is a standalone security measure. Endpoint protection also allows services to create multiple levels of protection. 

Endpoint data is also capable of producing encryption features. This means it locks data to ensure that any unauthorised users/systems cannot access the information. Antivirus software is not capable of doing this. 

Due to the capabilities of endpoint protection, it is often used by businesses whereas antivirus software is only used for a personal computer. Therefore, endpoint security is more capable of being a solution to cyber security for a modern business that uses the cloud to store private and confidential information. 
How Does A VPN Affect Endpoint Security?

VPNs benefit endpoint security by extending the measures for remote workers and connecting to the cloud. This is capable of monitoring, logging and filtering traffic just like a physical connection can do. 

This is essential for supporting the visibility of multiple endpoints in a business. VPNs also assist with scaling up and, enhancing security measures on every endpoint on the network. This is required as more devices are connected to the company network with remote endpoints. 

Another positive to a VPN is that it requires a user to provide a password before accessing the network. This means it's not relying on the security of the internet connection to confirm identity. Plus, the VPN adds another level of security to the network and the user's device.