Protect your organisation from threats with a powerful Managed SIEM service.
Our Managed Security Information and Event Management (SIEM) service combines detection and response technology with a dedicated Managed Security Operations Centre (SOC), providing your organisation with 24/7 network monitoring and incident response.
As the digital landscape continually evolves, so do the cyber-attacks, aimed at breaching business networks. Unfortunately, most network defences are reactive as opposed to proactive and the management of network and security operations is becoming increasingly complex, resulting in more breaches. SIEM solutions are an effective early warning system technology to help combat this, providing real-time threat monitoring and full visibility of network activity.
What is a Managed SIEM service?
A security information and event management or SIEM service provides organisations with a comprehensive and scalable solution for security, performance, and compliance management.
As a set of threat detection technologies, SIEM systems provide a holistic view of an organisation's cyber security posture. A SIEM service will collect, manage, and analyse log and event information to flag malicious activity and generate alerts in real-time. It also holds a database of the latest cyber threats so suspicious behaviour can be cross-referenced to identify and actively defend against cyber-attacks.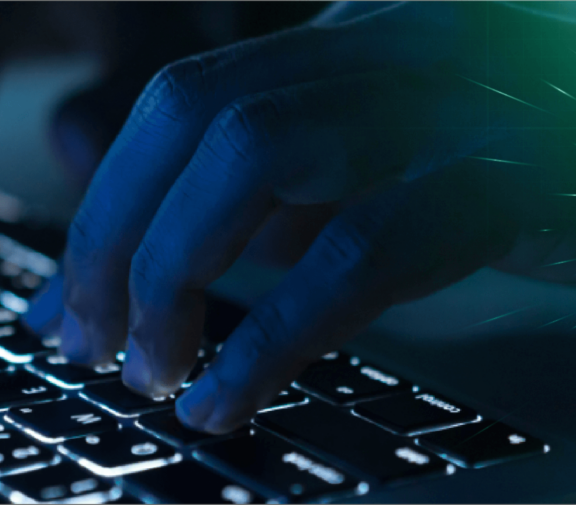 Benefits of our Managed SIEM service
Our comprehensive Managed SIEM Service combines the latest intelligent detection and response technology with a dedicated Managed Security Operations Centre (SOC), identifying and remediating threats as soon as they occur. Our experienced analysts and certified security engineers pro-actively monitor networks and provide an incident response to security events and alerts.
By outsourcing your SIEM to CYFOR Secure, you can rest assured that your organisation is effectively protected by our cyber security experts, with security incidents and breaches handled swiftly and accordingly.
SOC analytics for rapid detection of potential threats
24/7/365 proactive monitoring and protection
Enterprise-grade and configured next-gen SIEM platform
Enables compliance with GDPR, ISO27001, PCI:DSS and other standards
Centralised collection of security logs for analysis and compliance
Live threat intelligence to enable rapid identification of attacks
Automated analysis and insight into potential cyber security threats
Access to CYFOR Secure's cyber security incident response & remediation services
Regular system health checks and maintenance designed to identify new threats and reduce the number of false positives
Contact our experts
How can a managed SIEM service help?

Investing in SIEM security can be extremely beneficial to businesses, but it can be difficult to manage without a team of highly skilled security experts. Due to the countless alerts generated by the system, it can lead to alert fatigue. In turn, this can lead to important alerts being missed, or worse ignored. Many alerts could show false positives which is why it is best to hire a managed SIEM service with a team that is trained to identify these as part of your proactive cyber security plan. 

In order to address these specific challenges, we offer an affordable SIEM service that provides skilled people with the best technology and intelligence in order to maximise the benefits of your SIEM security investment. Our security operations centre team are certified to manage a wide range of SIEM security solutions and are more than happy to work with your in-house team to improve threat detection and response capabilities.

With CYFOR Secure, you can alleviate the burden of analysing and investigating security alerts around the clock, ensuring that critical threats are not overlooked.
Who needs a managed SIEM service?

SIEM stands for security information and event management. This falls into a category of cyber security and is a software that scans areas of a business's IT system in order to identify any evidence of malicious behaviour or intrusions. 

In truth, SIEM security systems are tools that are primarily created for experts. It helps to discover intruders or insider threats and can pinpoint specific problems in order for someone to make an informed investigation and make a decision on what to do with the culprit. This takes a lot of skill and experience to identify which is why many resort to investing in a managed SIEM service. 

Many startups and small businesses outsource a lot of their IT solutions which means that they often don't have any in-house IT employees to assess SIEM security. This is why many of these businesses invest in a managed SIEM service to analyse the data for them. Here at CYFOR Secure, we have specialists to do this for you who have the experience to identify these SIEM security issues and inform your business of any issues the moment they are identified.
What are the main benefits of a managed SIEM security service?

There are many ways in which a managed SIEM service can benefit an organisation as mentioned above, but here are some of the key areas explained in more detail.

24/7/365 proactive monitoring so you don't have to:

Using the countless data, logs, assets as well as vulnerabilities that have been collected from your IT environment, our managed SIEM  implements machine learning and uses analytics to identify and confirm possible threats. This results in a much faster response to any incident and also frees up valuable time for your business to concentrate on your business objectives.  

Eliminates wasted time on false positives:

CYFOR Secure can help your business to understand what responses need to be actioned and when. We will continually tune and optimise the SIEM service to the specific business needs. We will identify and remove all false positives and ensure that you are only made aware of the genuine threats.
Why Choose CYFOR Secure for your managed SIEM service?

Experience: We have a proven track record of delivering expert SIEM security as a service to a range of industries.

Expertise: We have a highly skilled term of professionals and security analysts who are at the top of their field of expertise and can identify the latest security threats and trends. 

Technology: We have the very latest SIEM technology and can integrate this with your existing security tools.

Scalability: We are able to scale our service as your business grows and security needs change.

Customisation: We can customise their SIEM service to meet the specific needs of your business.

Compliance: We are compliant with relevant regulatory requirements, such as PCI DSS, GDPR, ISO27001 and other standards.

Support: We offer 24/7/365 support and have a dedicated team of experts who can assist with any issues or concerns.