Protect your organisation from threats with a powerful Managed SIEM service.
Our Managed Security Information and Event Management (SIEM) service combines detection and response technology with a dedicated Managed Security Operations Centre (SOC), providing your organisation with 24/7 network monitoring and incident response.
As the digital landscape continually evolves, so do the cyber-attacks, aimed at breaching business networks. Unfortunately, most network defences are reactive as opposed to proactive and the management of network and security operations is becoming increasingly complex, resulting in more breaches. SIEM solutions are an effective early warning system technology to help combat this, providing real-time threat monitoring and full visibility of network activity.
What is a Managed SIEM service?
A security information and event management or SIEM service provides organisations with a comprehensive and scalable solution for security, performance, and compliance management.
As a set of threat detection technologies, SIEM systems provide a holistic view of an organisation's cyber security posture. A SIEM service will collect, manage, and analyse log and event information to flag malicious activity and generate alerts in real-time. It also holds a database of the latest cyber threats so suspicious behaviour can be cross-referenced to identify and actively defend against cyber-attacks.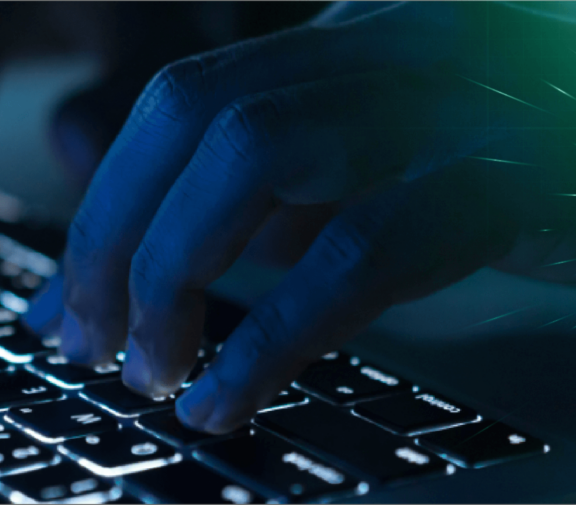 Benefits of our Managed SIEM service
Our comprehensive Managed SIEM Service combines the latest intelligent detection and response technology with a dedicated Managed Security Operations Centre (SOC), identifying and remediating threats as soon as they occur. Our experienced analysts and certified security engineers pro-actively monitor networks and provide an incident response to security events and alerts.
By outsourcing your SIEM to CYFOR Secure, you can rest assured that your organisation is effectively protected by our cyber security experts, with security incidents and breaches handled swiftly and accordingly.
SOC analytics for rapid detection of potential threats
24/7/365 proactive monitoring and protection
Enterprise-grade and configured next-gen SIEM platform
Enables compliance with GDPR, ISO27001, PCI:DSS and other standards
Centralised collection of security logs for analysis and compliance
Live threat intelligence to enable rapid identification of attacks
Automated analysis and insight into potential cyber security threats
Access to CYFOR Secure's cyber security incident response & remediation services
Regular system health checks and maintenance designed to identify new threats and reduce the number of false positives
Contact our experts