Our vCISO services provide independent strategic advice and support to improve your organisation's cyber security as and when you need it.
CYFOR Secure's Virtual Chief Information Security Officer (vCISO) service enables your organisation to call upon a highly qualified and experienced security professional as and when required. By acting as an extension of your business, a vCISO will assess potential cyber risks and develop the policies, procedures and controls needed to help elevate your security to compliance standards.
How Can Your Organisation Benefit From A vCISO?
It's not always easy to identify a security professional with the knowledge and leadership required to prepare and execute a successful information security strategy for the specifics of your business.
Planning security audits, assessments, and reviews
Objective feedback on current risks and security maturity
Developing threat management strategies
Meeting the latest security compliance standards
Procuring new security services and products
Recruiting and training IT and cyber security personnel
Responding to and remediating IT security incidents
Benefits of our Virtual CISO service
Our service provides independent advice that provides the insight and impartial advice needed to set your organisation's cyber security goals and budget.
Measures security effectiveness, allowing you to better understand the effectiveness of existing security controls and procedures and receive help communicating risks to key stakeholders.
Informs strategic improvements by gaining the insight you need to identify and implement the security improvements that will be of the greatest benefit to your organisation.
Better understand the latest data, regulatory compliance, and information security standards, how they apply to your business, and the controls needed to comply with them.
Contact us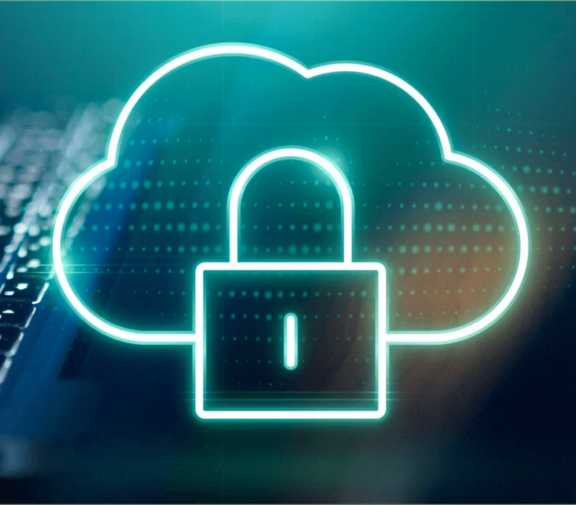 Why Use Our Virtual CISO Service?
By commissioning a Virtual CISO from CYFOR Secure, you benefit from an independent expert familiar with the challenges of managing information security across a wide range of industries. A vCISO can be called upon to provide regular counsel, assist on a per-project basis, or help during crucial periods, such as a business merger or acquisition.
Book a consultation
What Is A vCISO?

A vCISO is a cyber security officer who uses their years of expertise to keep a company safe from cyber attacks. They are there to improve a company's cybersecurity, aiming to prevent any cyber attacks, as well as acting upon a cyber attack if one does occur. Our vCSIO services offer a high-level cyber practitioner who aims to improve the architecture of the cyber security within the company.
CISO or vCISO? Which One Should You Choose?

With companies facing increasing pressure to keep their networks and data secure against various threats, more and more businesses are looking at the differences between CISO and vCISO and which one would be more beneficial to them. Hiring an inhouse CISO can be expensive, which is where virtual CISO, or vCISO, services come in. Whilst the overall goal between vCISO and CISO is the same, there are some differences between the two models. By choosing an inhouse CISO, they are then responsible for developing and implementing your business cyber security strategy and ensuring compliance. 

vCISOs are much more flexible in terms of their level of involvement as well as the scope of responsibilities with which they can assist with. One of the main differences between CISOs and vCISOs is the cost of services. At CYFOR Secure, we can provide standalone vCISO services, or we can combine this with our other cyber security management services to ensure your business is protected against threats and attacks, without the high wage of an inhouse employee. 

Our service is not only in place to improve the security of your business but to educate your existing employees, helping to improve their IT security knowledge which will benefit your company long-term. A vCISO is more appropriate for smaller to medium-sized companies, as you do not need CISO services on a full-time basis for your company and therefore, a virtual CISO is a more affordable option for a smaller company.
Do I Need A vCISO?

Some businesses will operate under regulatory restrictions due to their geographical location as well as the industry in which they work. These businesses will work with multiple, overlapping frameworks where cyber security is a high risk. If you are one of those companies that operate under a highly regulated system, our vCISO services are strongly advised as they can help ensure you follow compliance. 

CYFOR Secure's services ensure that your cyber security meets all of the industry standards you must conform to, as well as benefit your business financially. Most organisations need some form of CISO service however, a vCISO is a more affordable choice for smaller to medium-sized organisations.
What Are Poor Cybersecurity Practices?

Small to medium-sized businesses will likely have poor cyber security simply due to lack of time or knowledge, making them vulnerable to a cyber attack. One of the most common poor cyber security practices that a lot of businesses follow is poor password strength. Employees must have strong passwords, ensuring that they are complex. A good, strong password would include a mixture of symbols, upper and lower case letters and, numbers. 

Phishing is another common cyber crime. These are emails that will try to scam people within your business, retrieving private information that can then be misused, ultimately leaving your company vulnerable to more cyber attacks. Our services aim to educate you on emails and the different phishing attempts you and your employees may receive with our phishing simulation services. 

Software updates are something employees ignore and put off with their computers and digital devices. The reason why we receive those updates is that they aim to improve the security of that device, as well as release new features. You must keep everything updated to make sure your device's security is up to date and therefore, is not vulnerable to a cyber attack

At CYFOR Secure, we work with your business to create a personalised approach to cyber protection and ensure your business is secure against threats and crime. Our vCISO services not only ensure security compliance, but evaluate your current security measures and can help you to develop a strategy for business and data protection.