Proprietary Scanning Appliance for Vulnerability Assessments and Network Scans
Our CYFOR Secure's 'Pulse' vulnerability scanning appliance uses a proprietary software stack within a small, portable device. This delivers comprehensive network scanning, vulnerability assessments and covert security assessments. Typically, these technical assessments would require onsite attendance from a technical expert in order to connect, navigate and analyse the retrieved data. With our 'Pulse' vulnerability scanning appliance, we can connect to networks remotely and perform a variety of network scans, which vary in focus and depth.
An Introduction To Vulnerability Scanning Appliances
Vulnerability scanning is a broad term, but it is one which is used when describing the automated process of detecting and finding weaknesses within your security measures. Vulnerability scanning appliances, when used as part of a managed cyber security plan, can be an affordable way to automatically detect issues within your business's network. 
By using vulnerability scanning appliances, you can find out more about the current cyber risk profile of your business, as well as the effectiveness of your current cyber security measures, plus any opportunities that can be used to improve and further increase your cyber defences. Implementing vulnerability scanning appliances is one of the first steps in creating a more proactive cyber security plan. With cyber hacks and threats, it is no longer enough to simply implement security measures and wait for an attack to happen. Modern cyber security measures, such as our vulnerability scanning appliances, can help to identify the weaknesses and holes within your security systems, meaning that you can quickly and efficiently prioritise the issues that need to be addressed. 
Different Types Of Vulnerability Scanning Appliances
There are a range of different reasons as to why you should be continuously performing vulnerability scans within your business networks, but there are different types of vulnerability scanning appliances which you can utilise. 
Discovery scans are, usually, performed very quickly and are focused towards system discovery, as well as any TCP/UDP ports which may be open. There are also unauthenticated scans and authenticated scans. The unauthenticated scans carry out detailed enumeration, which includes DNS resolutions and services running. Authenticated scans use credentials to log into systems and they can then perform more specific enumeration. This can include vulnerabilities, system configuration problems and setting benchmarks against regulatory frameworks such as CIS, NIST and many more.
Vulnerability Scanning Assessments
Assessments for PCI-DSS

This is a one-off vulnerability scanning assessment that prepares your company for PCI-DSS Compliance. The Payment Card Industry Data Security Standard (PCI DSS) is a set of security standards designed to ensure that ALL companies that accept, process, store or transmit credit card information maintain a secure environment. 

Our compliance vulnerability scanning assessment allows you to run a scan on your network to determine what work is required for you to meet the standard prior to running a full compliance scan. We can walk you through the process from initial request through to full compliance.

There are many people that will offer advice on what answers are required to pass the self-assessment questionnaire, but this can put your insurance at risk if you do suffer a data breach and the conditions have not been met. It also helps avoid the £35 per month charge that can be applied to your card processing account for non-compliance.

• Helps you achieve compliance standard
• A simple automated process that is controlled from our head office.
• Complete a pre-scan questionnaire and leave the rest to us.
• Post initial report meeting to discuss the findings and plan remediation works.
• Final scan to confirm the compliance standard. All final reports can be submitted to your bank as proof of compliance.
• Helps avoid unnecessary charges
• Can be run ad hoc when required (Annually with Quarterly External Scans) or continuously to alert you when you have fallen out of compliance.
Network Assessment

Our network assessment allows data to be extracted easily from your server or from each desktop. We can also create an inventory of all your computer hardware, network hardware and configurations. This makes reviewing system upgrades and identifying system bottlenecks an easy process by presenting the data in our easy-to-use web portal or via our generated reports.
SQL Assessments

Do you have multiple SQL servers which you need to manage? We can take the hassle out of SQL Management by extracting all the SQL configurations and presenting them in an easy-to-read format. This helps you see which accounts have elevated permissions and identify configuration issues faster as all servers are included in the single report. If you utilise CYFOR's managed IT support service, we can look after the monitoring of your SQL databases and extract the data as required. It can take an IT administrator many hours to extract the required information for department heads to review. This vulnerability scanning appliance service allows reports to be printed on request and all the data can be reviewed directly from our web portal, saving many hours of work.
Security Assessments

Our security vulnerability scanning appliance assessment runs a dark web scan on your company's domain and checks your router externally for exploitable security holes. All collected data is reviewed from the other scans to generate security warnings, such as no Anti-Virus installed, and Account lockout disabled. 

Our report generation process allows easy to read reports to be generated, detailing all identified security concerns so they can be reviewed as often as required. All you need to do is request a new scan to take place and we will provide you with the Pulse vulnerability scanning appliance and the portal data will be updated. 

Normally this data is hard to extract or is not even looked for, we make this process as seamless as possible with minimal client input. If you want us to manage your security, then our Managed IT Support service is perfect for you as we will generate and review this report on a monthly basis.
Assessments for Microsoft Platforms (Office 365 & Exchange)

Do you use Office 365? Gaining statistics through Microsoft 365 can be a complicated process if you are unsure of what you need to do. Our Exchange assessment tool can extract the data from Microsoft 365, Exchange 2013, 2010, 2007 and 2003. We can generate easy to read reports detailing mailbox usage, traffic and usage reports, mobile device connectivity, distribution lists, mailbox permissions and more. 

These reports make it easier for the technical details to be reviewed without worrying about accidentally changing an important setting. This is also the perfect tool to use while migrating services from an old exchange server to Microsoft 365, our reporting tools allow permissions and mailbox details to be reviewed and checked in a simple report format.
ISO 27001 Compliance

This vulnerability scanning appliance can help you improve your systems and policies to achieve ISO 27001 level of compliance before starting the official compliance process, saving time and money. Once you have achieved ISO 27001, or if you're already certified, the Pulse vulnerability scanning appliance makes sure you maintain the required standards and makes the annual review easier as the compliance reports can be generated and presented to the assessor.
Cyber Insurance Compliance

Cyber Insurance is gaining in popularity and helps safeguard your business against the costs of investigations and remediation work in the event of a malware attack or data breach. Each cyber insurance policy has its own requirements and meeting these requirements is essential to a successful claim. 

The Pulse vulnerability scanning appliance can monitor your network and advise you on issues that fall outside of your Cyber Insurance policy, this makes sure you are in the best position to receive 100% of your pay-out if a breach were to occur.
GDPR Compliance

Let us guide you through the GDPR Compliance process to make sure the required policies are in place and up to date and your computer systems comply with the regulations. Once you have achieved the required levels, the vulnerability scanning appliance continues to scan your network daily and alerts you when you fall outside of the compliance guidelines. The scans include detecting PII on individual systems so you can make sure it is stored securely.
How does the process work?
The Pulse vulnerability scanning appliance is simply connected to your network via a router, firewall or network switch. It then notifies our experts to initiate the required scan procedure.
All that's required is an active internet connection and a mains power connection. Once connected to your network, it can run daily network vulnerability scans and weekly internal and external vulnerability scans with enhanced malware detection.
This service requires a dedicated on-premise appliance that stays connected to the target network, allowing scans to be conducted daily, generating a complete security profile and identifying security changes over time.
Our internal threat monitoring system collates all data from the completed scans and applies a series of policies to create alerts that can indicate potential security risks, malware, new vulnerabilities, and user configuration issues.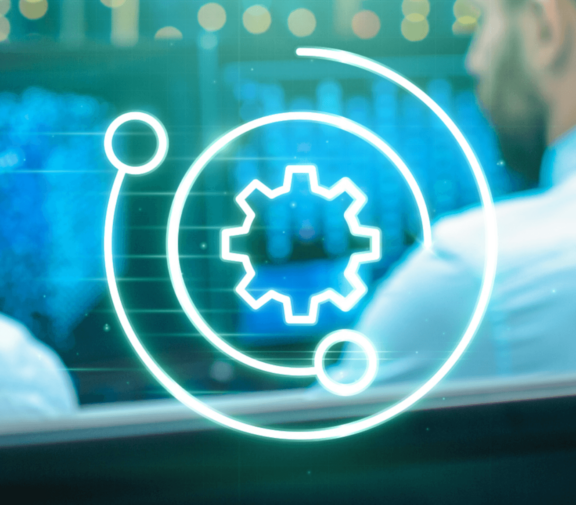 Contact CYFOR Secure Today
The security of any business is reliant upon the process used to identify vulnerabilities and resolve them in a quick and effective manner. By using our vulnerability appliance scanning services, we can provide the starting point for the process used to address the risk of vulnerabilities found. 
For more information on our vulnerability scanning appliance services and processes, contact CYFOR Secure today! If you're looking to create a more in-depth and automatic cyber security management solution, then our vulnerability scanning appliance processes can be integrated alongside our other managed cyber security services, giving you peace of mind whilst ensuring your business networks are protected.
Contact CYFOR Secure
What Are The Advantages Of Using A Vulnerability Scanning Appliance?

There are many different reasons why organisations should look to utilise vulnerability scanning appliances and implement them as part of their cyber security management plan. 

Automation

– vulnerability scanning appliances can be run either automatically on a schedule, when manually requested or in response to a potential trigger event, such as the addition of a new software project or when it identifies a new server. This enables a comprehensive and up-to-date view of your networks to be maintained. 

Speed

– our vulnerability scanning appliance can perform hundreds, if not thousands, of checks at a much faster pace than what would be achieved using a manual test. 

Cost-Effective

– combining the benefits of both speed and automation, this means that it is far more economical and efficient to carry out checks using the vulnerability scanning appliance than it would be to do these checks manually. 

Accuracy

– by carrying out bespoke checks and reviews, vulnerability scanning appliances can produce much more accurate and reliable results than simply referencing information. 
How Do Vulnerability Scanning Appliances Work?

Our vulnerability scanning appliance works by scanning the various IT systems and networks within your business in order to identify any vulnerabilities within devices, networks or software and bring those that need to be addressed to your attention. 

Our vulnerability scanning appliances aren't recommended to be a one-step process and, instead, it should form part of your overall cyber security management plan. There are many different phases involved and, following the results found using our vulnerability scanning appliances, these different phases and steps should work together in order to ensure optimum security for your business. 
What's The Difference Between Vulnerability Scanning and Penetration Testing?

The main difference between vulnerability scanning and penetration testing is that vulnerability scanning can be fully automated, whilst pen testing relies upon the manual work of the tester who will try to exploit weaknesses within the systems and networks. Penetration testing requires the simulation of attacks and the testers will need to get into the mind frame of a cyber criminal and look for areas they can exploit. 

Our vulnerability scanning appliances can exploit vulnerabilities, but it does so automatically. One of the main purposes of a vulnerability scan is that it gives IT and cyber security teams a bigger and better picture of critical vulnerabilities, system and network flaws and security weaknesses. Despite the differences between the two, both vulnerability scanning appliance services and penetration testing are part of, essentially, the same vulnerability framework to keep your business protected. They are two different tools, but penetration testing is part of a broader management plan, whilst vulnerability scanning looks at IT and business networks and systems as a whole. 
Is Vulnerability Scanning Necessary?

Just as all good cyber security teams run vulnerability monitoring and scanning tests, cyber criminals also do the same. They are always looking for and trying to exploit vulnerabilities within networks and systems, looking for weak spots to which they can gain access. Vulnerability scans only reveal your systems and networks at a particular time. By using our scheduled and automated vulnerability scanning appliances, you can then further understand the security posture of your systems and flaws within the networks across different periods. 

Vulnerability scanning also allows businesses to take a proactive approach when it comes to their cyber security defences. Our vulnerability scanning appliances can help you stay one step ahead of cyber criminals and ensure that your networks and systems remain strong. With the cost of cyber attacks so high, it makes sense to take a proactive approach to protect your networks. The consequences of a cyber attack can be devastating and can lead to legal proceedings, loss of reputation, financial damage or even the full shutdown of operations, so yes it is necessary to carry out vulnerability scans.
How Often Should You Carry Out A Vulnerability Scan?

Vulnerability scans should be regularly performed so that you can quickly identify any new vulnerabilities within your networks and take the appropriate action. High risk systems or networks that house more sensitive information should be tested more frequently. Vulnerability scans should form part of your vulnerability management plan so that the scans can run automatically and periodically throughout the month. You should also look to use vulnerability scanning appliances whenever significant changes are made to your systems or networks.