Our cyber incident response team are skilled at mitigating the damaging effect of cyber-attacks. At CYFOR Secure, we help businesses to recover quickly and efficiently from cyber incidents, including cyber-attacks, ransomware attacks and email breaches.
Quick Cyber Incident Response Time 
Following a cyber security incident, time is of the essence and every second counts. Delays can have a severe impact on your organisation's finances and reputation. Our team of highly skilled and experienced digital forensics and incident response (DFIR) experts ensure rapid incident response to what your business is experiencing. Backed with a wealth of knowledge, proven methodology and industry-leading technology, with our cyber incident response services, any impact on your organisation will be minimised. 
Our cyber incident response consultants combine forensic, investigative and cyber remediation expertise in order to mitigate a range of critical situations, including:
- Ransomware Attacks
- Malware Attacks
- Phishing Attacks
- Email Breaches
- DDoS Attacks
- Man in the Middle (MITM) Attacks
- Insider Threats
Speak with our experts!
End-to-End 24/7
From investigation to crisis management, our cyber incident response team can resolve all aspects of a cyber breach using industry-leading expertise for our

Endpoint protection services

. 

Our seamless rapid incident response team operate on a 24/7 basis in order to limit damage and contain the incident. 

With proactive monitoring and incident response protection, you can have peace of mind that you are covered throughout the investigation. 

Our forensic investigation service provides a rigorous and systematic approach to the analysis of data following an incident. 

We can provide independent evidence to support disciplinary, tribunal, civil or criminal cases.
Benefits of our service
Neutralise threats and quickly resolve data breaches. 

Prevent cyber attackers from maintaining a presence on your business network.

Limit financial, operational and reputational impacts of cyber attacks. 

Develop an effective Cyber Incident Response Plan (CSIRP) to utilise moving forward. 

Put improved cyber security protocols in place to limit the possibility of future incidents.

Collaborate with an experienced team of cyber security analysts, digital forensic investigators and incident response experts.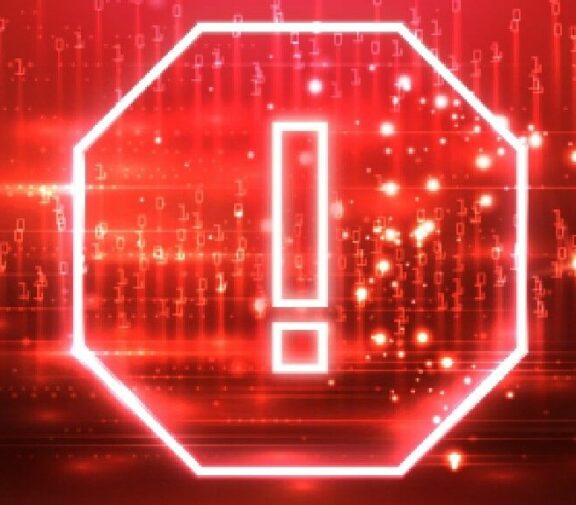 Cyber Incident Response Services
Our cyber incident response team follow a proven methodology in the event of a cyber-attack on your business and acknowledge that there are time-critical elements of cyber incidents that require an urgent response. 
If you have been, or believe you have been, a victim of a security breach, then CYFOR Secure's 24/7 Cyber Incident Response services can provide you with rapid on-site and remote support. Whether you are new to our services or have a guaranteed response retainer in place, call us now and speak to our experienced incident response team.
Contact our incident response team
Cyber Incident Response Lifecycle
Upon being instructed to investigate a cyber incident, we use our experience to create a custom plan for your situation. We use the following steps as a base, from which we build on to provide you with a plan of action to prevent further attacks on your business.
Lock-down: Perform the actions necessary to prevent further data loss or damage to the organisation and mitigate business risks;
Preserve Evidence: Forensically capture data on compromised or affected systems, document the data breach;
Investigate Incident: Use forensic and information security tools to determine the source of an attack, understand the threat actor's motivations and attempt to identify the perpetrator;
Management Report: Provide a full log of the investigation undertaken, and the results of this investigation and provide policy and technical remediations where necessary.
Contact our incident response team
Cyber Incident Response | Case Study
A client contacted our incident response team believing they had suffered from a ransomware attack on a newly installed server just before they were about to break up for the festive period. We immediately arranged with our cyber incident response team to have a conference call with the client and his IT team. The purpose of the call was to understand what they believed had happened and explain what we can do to help get them back to business as usual. 
The new server did not hold any Personal Identifiable Information (PII) but it was business-critical as it held all the templates used for client jobs. As a result of the ransomware, they were unable to operate their systems, as all the main files were encrypted and the business ground to a halt. We immediately started with a telephone consultancy to start securing the systems remotely and booked to go on-site at the earliest point possible. As a result of our work, they were back up and running in less than five working days.
Of the 39% of UK businesses who identified an attack, the most common threat vector was phishing attempts (83%).
21% of businesses identified sophisticated attacks such as denial of service, malware, or ransomware attack.
31% of businesses and 26% of charities estimate they were attacked at least once a week.
For more information on our cyber incident response services, contact CYFOR Secure today and ensure that your business is protected against cyber threats.